Lazio president Claudio Lolito has stressed that the club had never put Sergej Milinkovic-Savic up for sale during the summer transfer window. The 23-year-old had been associated with both Chelsea and Manchester United following the summer World Cup but the transfer interest has since faded with Lazio deemed to have placed a £100m price tag on his head.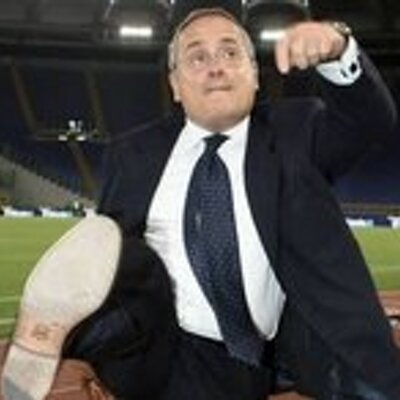 Speaking to reporters, Lolito clarified that Milinkovic-Savic was never placed in the transfer market in the first place but the club may consider any significant offers for the Serbian before the transfer deadline, he said: "
I did not put on sale Milinkovic, as in all things, absurd offers will be evaluated, in the exclusive interest of the club. However, I have not ever perceived an emolument, unlike many other colleagues of mine."
Milinkovic-Savic was one of the standout players for Lazio during the course of the previous campaign but despite his efforts, the club had to eventually settle for the fifth position after a final day defeat at the hands of Inter Milan. Nonetheless, the Capital outfit have plenty of positives as they have managed to keep hold of the majority of their star performers including Ciro Immobile but they can expect a stiffer challenge for the Champions League spots this time around.
Over the past couple of months, the team who finished above them have extensively strengthened their squad for the 2018/19 campaign and Lazio can certainly expect a much difficult season, considering they cannot match their rivals in terms of transfer ambition. At present, Lazio appear in a strong position to resist offers for their current players but things could change in the coming weeks as some of Europe's elite could be prepared to break the rank for their respective targets. Lazio have a tough start to the new campaign with Napoli and Juventus to contest in the opening two weeks.