Middleborough defender Fabio da Silva has expressed shock at the recent plane crash that claimed the lives of Brazilian-based Chapecoense football club players.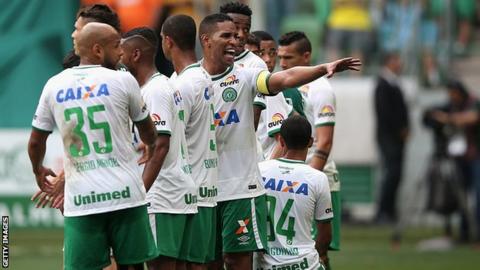 Fabio said he had two friends on the LaMia Airlines flight that crashed in Colombian mountain killing 71 teammates and staffs of Chapecoense football club. Although one of his friends had survived the deadly crash, Fabio still feels pity for all those who had died in the ill-fated plane crash.
Fabio who looked downcast when a one-minute silent was observed in memory of the victims of the plane crash said: "A lot of those guys who died were just like me. Starting their football at a young age, leaving home and their family to follow a dream."
Fabio was in the same Fluminense youth team as Alan Ruschel and Marcelo Augusto Mathias da Silva when he plied his trade in Brazil. Although distance had seemed to reduce the time this trio spent together, their closeness and friendship never waned.

Fabio stated that the three of them had played in the same team Fluminense youth team while they were 13 and 14 years old respectively. Although three players had survived the wreckage that climbed about 77 lives on November 28, the world was throwing into mourning the moment the crash was announced. Fabio added that it was such an emotional moment watching one of the survivors on TV talking about his experience.
Fabio further added that he had read an initial report about the plane crash but was confused about news surrounding the crash. However, he was convinced beyond reasonable doubts when he picked up his phone and saw lots of missed calls and emotional messages from friends concerning the plane crash that had claimed 77 players and staff of Chapecoense football club.
For now, the whole world is mourning, and it may take time before the football world fully recovers from this unexpected strategy.